Vastu Tips for Study Room
Study rooms built according to Vastu Shastra enhance concentration and stamina in children, in turn giving them the much needed boost to do well academically. This section lists some Vastu tips and advice for a study room.
Placement
A study room must always be located in the East, North or Northeast of a house. Besides, it's best to have a pyramid shaped room as the Shastra's deem it to be extremely auspicious.
Best Direction For Objects In The Study Room
Object
Best Direction
Pointers
Study Table
East or North

The child must face North or East while studying.
The table must be a few inches away from the wall.
There must be some open space in front of the child.
The study table must be rectangular or square.
The size of the table must be medium.
No beam must run above the child's head when studying.

Bookshelves
North, East and Northeast

Never place the cabinets in the center of the study room.
Bookshelves must never be above the study table
Study table must not be cluttered by books.

Computer
outheast
–
Windows
East or North of the room
–
Table Lamp
Southeast of the table
Table lamp helps enhance a child's concentration.
Pendulum Wall Clock
North Wall
–
Shrine or Water pot
Northeast Corner
A shrine or a water pot is deemed to be extremely auspicious.
Doors
In the North (avoid Northwest), in the West (avoid Southwest and Northwest)
In Northeast (avoid Southeast)
The doors must always be two shuttered.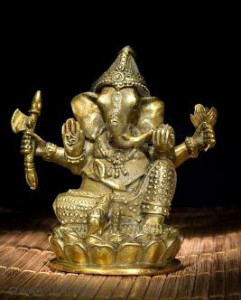 Colors According To Vastu For Study Room
Green,
Light green
Blue
Cream
White.
Essentially, all neutral shades are auspicious for the study room. However, you must avoid the usage of darker tones (especially, black is a complete 'no-no').  Also, read through our vastu colors for homesection for more information.
Lights For The Study Room
The study room should always be well lit and must have outlets in the form of windows to bring in sunlight. A table lamp is also necessary in the study to enhance the concentration of a child.
Do not forget to place pictures of Goddess Saraswati and Lord Ganesha in the room.